Sexual Expectations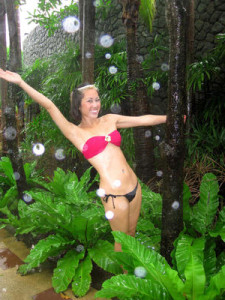 It's been awhile since I contributed something here as I have been doing more traveling lately and less dating. I have had more adventures that I may write about in the future, but for now I want to talk about my own sexual expectations when dating ladyboys.
A couple of people responded to my previous articles with comments questioning my definition of dating and my lack of respect for ladyboys. I suggested they take a look at my first article here to get a better understanding about my behavior and what I'm looking for. The following paragraph taken from said article works as a particularly good summary.
I used to be a decent guy that wouldn't mess around much, but I have become quite a playboy in the past few years. I make no excuses for my behavior and I understand the potential consequences. I enjoy meeting new girls and having fun, but I do not involve myself with ladies or ladyboys who are selling their affection for business reasons. I'm strictly interested in getting together with someone who is open-minded and looking to have a good time.
A couple of my recent dates have served to validate the following point. The fact of the matter is that, when I compare dating with a ladyboy to dating a genetic woman, there is a different set of expectations regarding sex. And it has nothing to do with disrespect; it's mostly a matter of both parties being motivated by the testosterone surging through their blood.
On numerous occasions, including the dates last week, I have had ladyboys go home disappointed and upset because I didn't ask them to come back with me to my room for a little bit of fun. With a woman I usually worry that trying to move too fast will often cause her some anxiety, but with a ladyboy I rarely have that concern. It is part of the attraction I suppose, knowing that you're meeting someone that could very well be even hornier than you are.
I have a lot of fun dating ladyboys and a big part of the excitement is wondering about what I will find later in the evening when I'm slipping off their panties. And even more exciting is realizing that they are probably wondering the same thing about me. Perhaps dating isn't the best word to describe my ladyboy adventures, but there certainly is no lack of respect involved. The intention is always to make the time spent together mutually enjoyable. Thanks for reading and please feel free to add your comments below.